Create a Personal Email Account
Having a domain-based email account like yourname@yourdomain.com boosts the professionalism of your website and increases the authority with which your correspondents will view you.
Luckily, BlueHost includes the ability to create a custom email account from your domain as a part of your web host account.
To access this feature, simply login to your BlueHost portal, click "Email & Office" in the left menu, scroll down and find "Basic Email", and then click "See Options".
From here, you can create your custom account in a matter of seconds.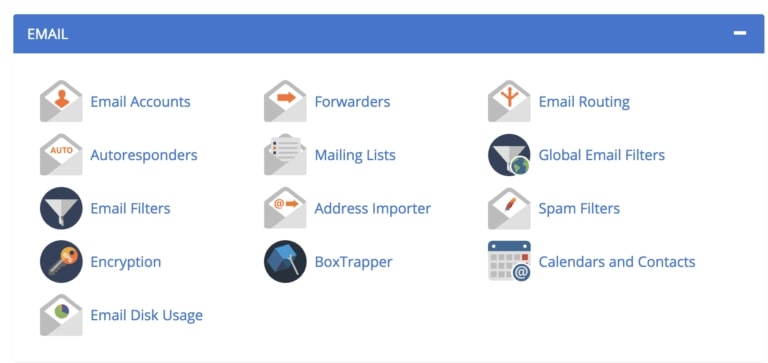 Once your email account is created, click Email Accounts > Access Webmail to access the webmail application.
After confirming your credentials, you'll be off to the races and you can now manage, send, and receive emails from your new domain-based account.
I'd encourage you to create an "About" page and add your new contact information so that all emails sent on your new site will be sent to the account you just created.